The Trade Agenda for the 46th U.S. President –Advancing Global Economic Order?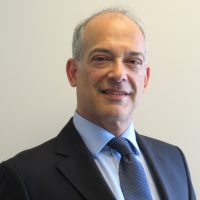 Vice President; Director, Geoeconomics Program
Peter S. Rashish, who counts over 25 years of experience counseling corporations, think tanks, foundations, and international organizations on transatlantic trade and economic strategy, is Vice President and Director of the Geoeconomics Program at AICGS. He also writes The Wider Atlantic blog.
Mr. Rashish has served as Vice President for Europe and Eurasia at the U.S. Chamber of Commerce, where he spearheaded the Chamber's advocacy ahead of the launch of the Transatlantic Trade and Investment Partnership. Previously, Mr. Rashish was a Senior Advisor for Europe at McLarty Associates, and has held positions as Executive Vice President of the European Institute, on the Paris-based staff of the International Energy Agency, and as a consultant to the World Bank, the German Marshall Fund of the United States, the Atlantic Council, the Bertelsmann Foundation, and the United Nations Conference on Trade and Development.
Mr. Rashish has testified on the euro zone and U.S.-European economic relations before the House Financial Services Subcommittee on International Monetary Policy and Trade and the House Foreign Affairs Subcommittee on Europe and Eurasia and has advised three U.S. presidential campaigns. He is a member of the Board of Directors of the Jean Monnet Institute in Paris and a Senior Advisor to the European Policy Centre in Brussels. His commentaries have been published in The New York Times, the Financial Times, The Wall Street Journal, Foreign Policy, and The National Interest, and he has appeared on PBS, CNBC, CNN, and NPR.
He earned a BA from Harvard College and an M.Phil. in international relations from Oxford University. He speaks French, German, Italian, and Spanish.
__
As Joe Biden takes office as the 46th President of the United States the country is at a turning point in its trade policy, one where rules are likely to move to the forefront. The new administration's trade policy may not initially be cast in the traditional form of negotiations to reduce barriers to the flow of goods and services. Rather, it is likely that international economic engagement under the next U.S. President will focus on working with like-minded economies to advance new high-standard rules that reflect their values and interests. China will be the key focus of such an effort, but so will reconciling trade and climate goals, balancing data sharing and data privacy, and promoting an ethical, human‐centered approach to artificial intelligence. Without such an effort, there is a risk that the increasing disorder in the global trading system will deconstruct into competing blocs of laws, standards, and norms.
This report was originally published by the Konrad Adenauer Stiftung on January 15, 2021. Read the executive summary here.The full publication can be found here.