Stumbling US diplomacy flattens Washington's influence curve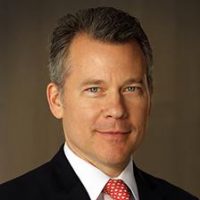 President of AGI
Jeffrey Rathke is the President of the American Institute for Contemporary German Studies at the Johns Hopkins University in Washington, DC.
Prior to joining AICGS, Jeff was a senior fellow and deputy director of the Europe Program at CSIS, where his work focused on transatlantic relations and U.S. security and defense policy. Jeff joined CSIS in 2015 from the State Department, after a 24-year career as a Foreign Service Officer, dedicated primarily to U.S. relations with Europe. He was director of the State Department Press Office from 2014 to 2015, briefing the State Department press corps and managing the Department's engagement with U.S. print and electronic media. Jeff led the political section of the U.S. Embassy in Kuala Lumpur from 2011 to 2014. Prior to that, he was deputy chief of staff to the NATO Secretary General in Brussels. He also served in Berlin as minister-counselor for political affairs (2006–2009), his second tour of duty in Germany. His Washington assignments have included deputy director of the Office of European Security and Political Affairs and duty officer in the White House Situation Room and State Department Operations Center.
Mr. Rathke was a Weinberg Fellow at Princeton University (2003–2004), winning the Master's in Public Policy Prize. He also served at U.S. Embassies in Dublin, Moscow, and Riga, which he helped open after the collapse of the Soviet Union. Mr. Rathke has been awarded national honors by Estonia, Latvia, and Lithuania, as well as several State Department awards. He holds an M.P.P. degree from Princeton University and B.A. and B.S. degrees from Cornell University. He speaks German, Russian, and Latvian.
__
Writing in The Hill, Jeff Rathke calls the absence of American initiative in response to the global coronavirus crisis "striking."
American diplomacy has faced a challenge from the start of President Trump's administration — how to make his "America First" pledge an operational reality in a world that was oriented for 70 years around U.S. alliances and American-made multilateral institutions.
Clever minds on President Trump's first national security team — Defense Secretary Jim Mattis, Secretary of State Rex Tillerson and National Security Adviser H.R. McMaster — sought to square the circle by defining America First as a calling to prevailing in a world characterized by great power competition. This mainly meant China and Russia, though President Trump has never hesitated to throw Europe and other traditional U.S. allies into the basket of foes. "Great power competition" now suffuses American strategic documents and has become the touchstone of statements by officials — great and minor — trying to explain U.S. actions to the American public and the world.
---
This article originally appeared in The Hill on April 3, 2020.